2.Core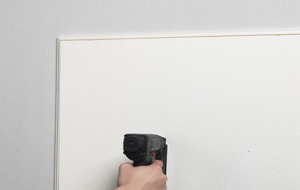 The second part of installing a SFWS is the selection of the "core" material or substrate. There are a variety of cores available in thicknesses from half inch up to any desired thickness.
For tackable applications, the 1/2 " thickness is most recommended. Acoustic applications can be from 1/2" up to as much as 6" to achieve the desired absorption, reflection or combination.
These core materials can be tackable, acoustic or a combination of both. They can be made from a variety of materials including many that are recycled. If you're not sure which core to use, we would be happy to help you select the proper core(s) for your project.
All cores used by Tech-Wall in SFWS installation are Class A(1).
For more information on these materials, please contact our office.